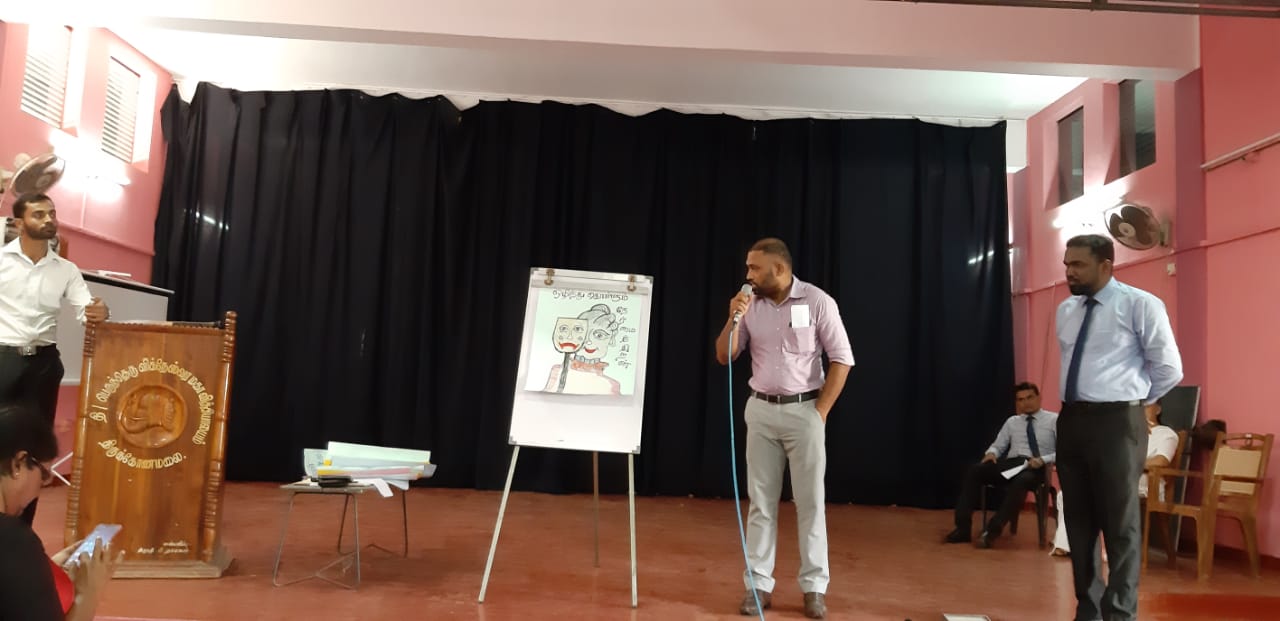 CIABOC's Education Sector Prevention Program held @ Trincomalee Wigneshwara Collegge on 20th of September 2019 8.30 am onwards.
Deputy Director General Mrs. S. I. Jayasinghe, Mr. Jayanthan (DDE) Acting Zonal Director of Education, Mr. Mark from East West Management, Mr. Indhika Perera AAL, Mr. S. M. Sabry (ADL), CI/ Mr. Nalaka Nuwansiri (OIC ), Mr. Mohammed Firdowse (NILET), Mr. Mohmmed Riswan (NILET) and Mrs. I. M. Muralitharan (Principal Wigneshwara College also participated.
There were 270 students from 15 Tamil medium schools and 30 teachers also participated. The program conducted in Tamil language by Mr.Mohammed Firdowse, Mr. Mohmmed Riswan and Mr. S. M. Sabry (ADL) using new technics to eye catching of the audience.
Welcome speech delivered by our Head of the team Mrs. S. I. Jayasinghe (DDG), Mr. S. M. Sabry address the gathering and given a introduction and objectives of the program. Deputy Director of Education Mr. Jayanthan also address the gathering and express gratitude's to the commission.
After that program conducted using different techniques and participatory method by the resource personals. end of the session all the group demonstrate their views and thoughts. Model application for forming integrity clubs in schools distribute to the in-charge teachers and program concluded through the Vote of thanks at 12.15 pm.