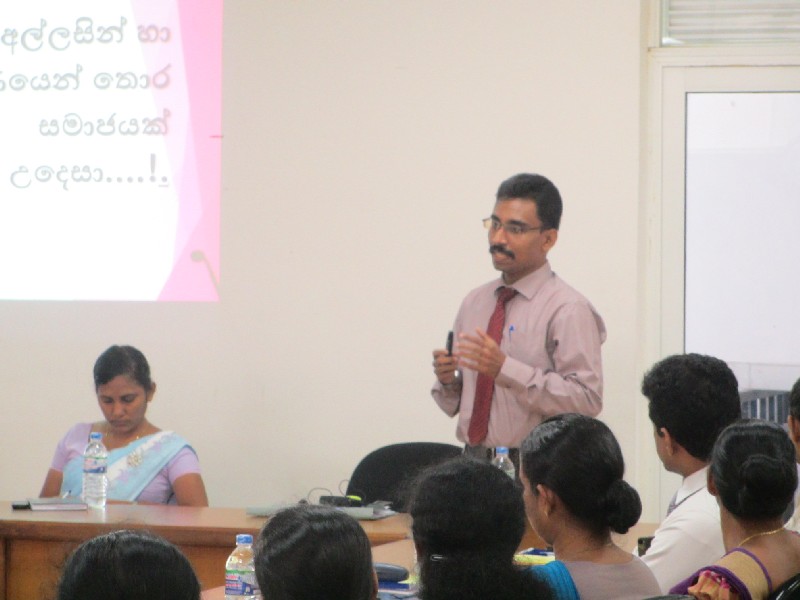 An awareness program aimed on the aspects of Bribery law and Prevention of Bribery & Corruption from Sri Lanka was held on 2020/01/24 at the Ratnapura District Secretariat for the Senior Public Officers of Ratnapura District. Additional District Secretary of Ratnapura ; Miss G.D.L Udaya Kumari chaired this program conducted throughout 5 hours successfully. This program took place as a result of the mutual collaboration of CIABOC and East West NGO.
Mr. Sakitha Wickramaratne – Assistant Director (Legal) and Mr. T.S. Thennakoon – Inspector of Police were the presenters of this program.
The senior public officers who participated to this program were Divisional Secretaries, Assistant Divisional Secretaries, Accountants, Directors, Assistant Directors, Assistant Commissioners, Land Registrars and Administrative officers. Significantly at the final phase of the program, the participated officers after standing from their seats, voluntarily declared a collective affirmation of dedication to eradicate the bribery & corruption from Sri Lanka.