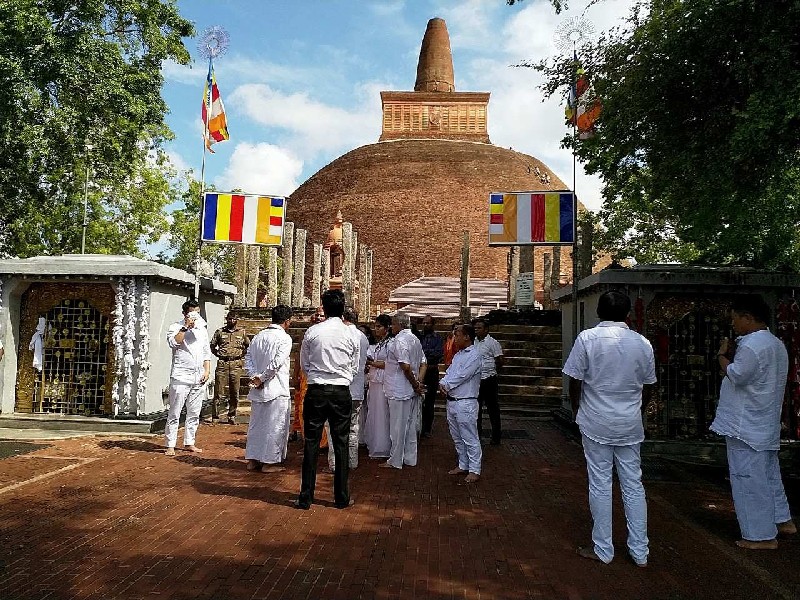 An Experience Sharing Session with the delegation of the Anti-Corruption Commission (ACC) of Kingdom of Bhutan comprised of Mr. Jamtsho, Commissioner ACC, Mr. A. Karma Rinzin, Director, ACC, Mr. Leki Dendup, Chief Integrity Promotion Officer ACC, Ms. Sangay Lhamo, Assistant Integrity Promotion Officer ACC, and Mr. Sonam Wangdi, Legal Officer, ACC was held last week from October 14 – 18 at the Mövenpick Hotel, Colombo 03 on the invitation of the Commission to Investigate Allegations of Bribery or Corruption.
The visit was a gesture of reciprocity as the Sri Lankan Delegation led by the then Attorney General, Senior Additional Solicitor General, Secretary to the President, Secretary to the Ministry of Public Administration, Local Government and the Director General of CIABOC had visited Bhutan last year.
The participants including the legal officers, investigation officers, academia, and public officials had a remarkable opportunity to learn the philosophy in combating bribery and corruption from Bhutan, the only country in the world that measures success not by economic growth but by Gross National Happiness (GNH). It is also the least corrupt nation in South Asia whilst being ranked as the 25th least corrupt nation out of 175 countries, according to the 2018 Corruption Perceptions Index reported by Transparency International, making it an ideal country to learn from.
The delegation in particular enlightened the participants on how Bhutan has mainstreamed anti-corruption agenda in the overall governance process to bring radical change in the attitude of the general public towards embedding integrity, their education & prevention strategy and specific tools along with a live demonstration of their homegrown online Assets Declaration System and Complaint and Investigation Management System (CIMS). Undoubtedly, the insights gained were of much relevance to the ongoing transformative process of CIABOC while enriching the participants with a varied outlook on mainstreaming anti-corruption strategy.