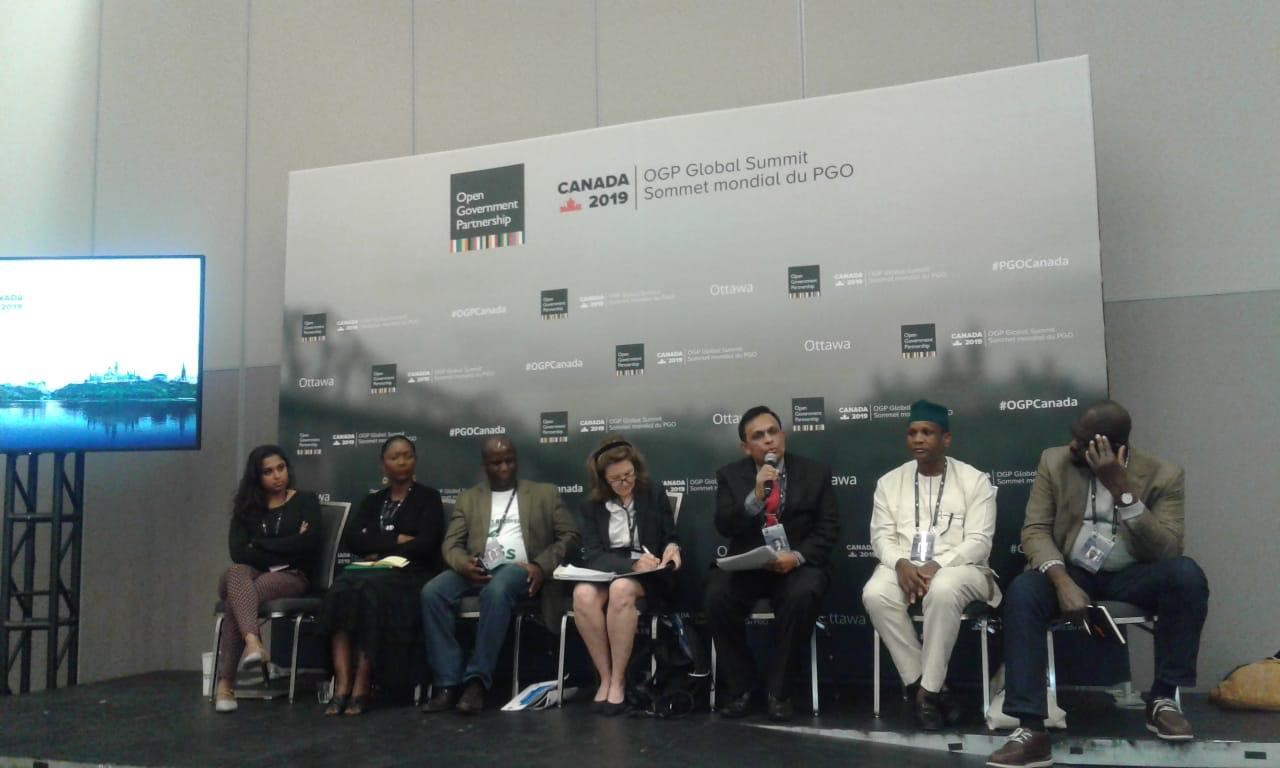 Mr. Sarath Jayamanne PC, Director General of CIABOC represented Sri Lanka at the OGP Global Summit hosted by the Canadian Government in Ottawa, Canada from 29-31 May 2019 as a member of the Sri Lanka delegation. He was invited to participate by the Hon. Secretary to His Excellency the President in recognition of the anti-corruption efforts of CIABOC, especially in honouring the commitments undertaken by the Government of Sri Lanka to establish open governance.
The goal of the Summit was to share knowledge, identify challenges, and find solutions for more open and transparent governments. It brought together participants from member governments, civil society groups, international organizations, academia, and others and provided a forum for networking and future collaborations.
On Friday, 31 May 2019, the Director General was a speaker at the Summit session on "Asset Recovery in OGP: Peer-Learning on Recovery, Return, and Monitoring - Lessons from the Field". The session explored questions such as the factors responsible for the different outcomes in assets recovery and utilisation in different jurisdictions, major lessons for countries having assets recovery in their OGP processes, the role of national, regional, and international networks in removing bottlenecks facing assets recovery by victim countries and local politics that undermine credible utilization.
The Director General met with key figures in the global anti-corruption movement such as Delia Ferreira, Chair, Transparency International, on the sidelines of the event. They discussed issues of relevance such as international collaboration in anti-corruption efforts, proposed amendments to the anti-corruption laws in Sri Lanka, and the implementation of the National Action Plan for combatting bribery and corruption in Sri Lanka.
On 03 & 04 June 2019, after the OGP Summit, the Director General also held successful bi-lateral meetings with officials from Justice Canada, Global Affairs Canada, and the Royal Canadian Mounted Police to benefit from their technical expertise on fighting corruption, which provided valuable information for the law reform process currently initiated by CIABOC.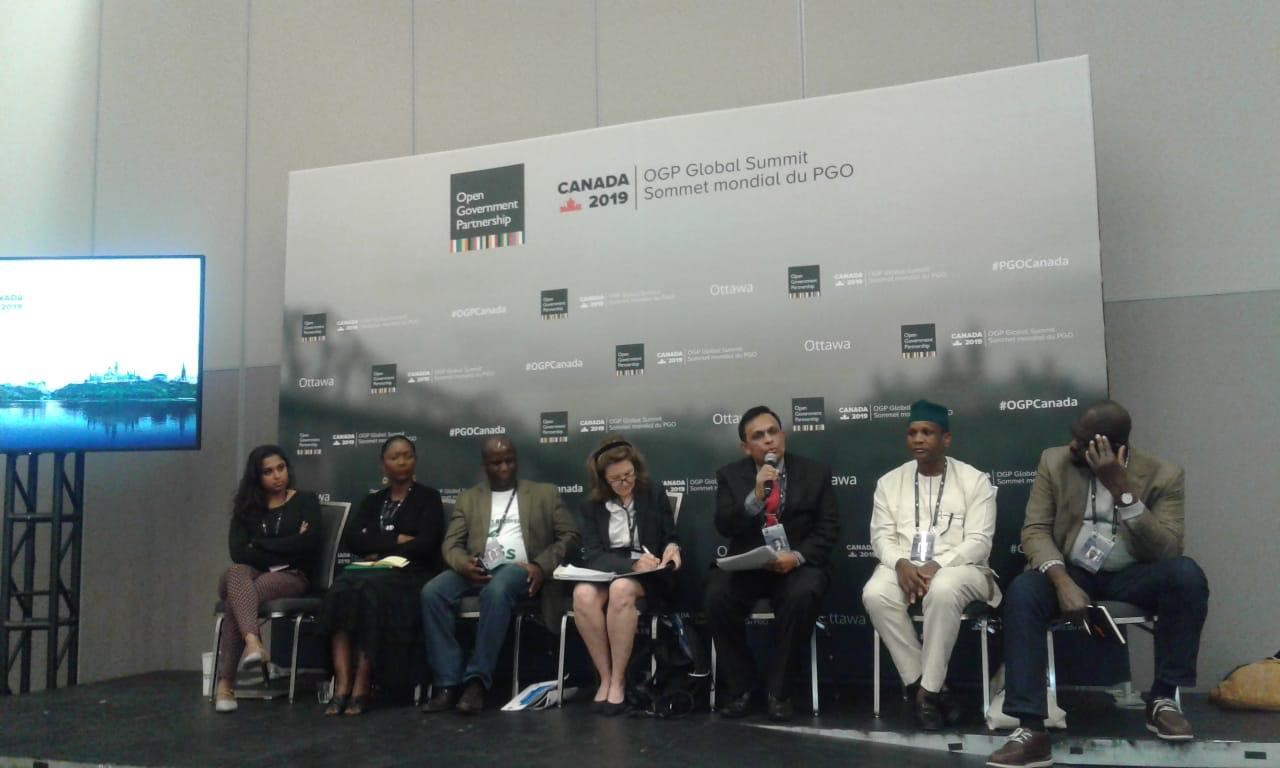 DG, CIABOC speaking at the OGP Summit session on Asset recovery in OGP: Peer-Learning on Recovery, Return, and Monitoring- Lessons from the Field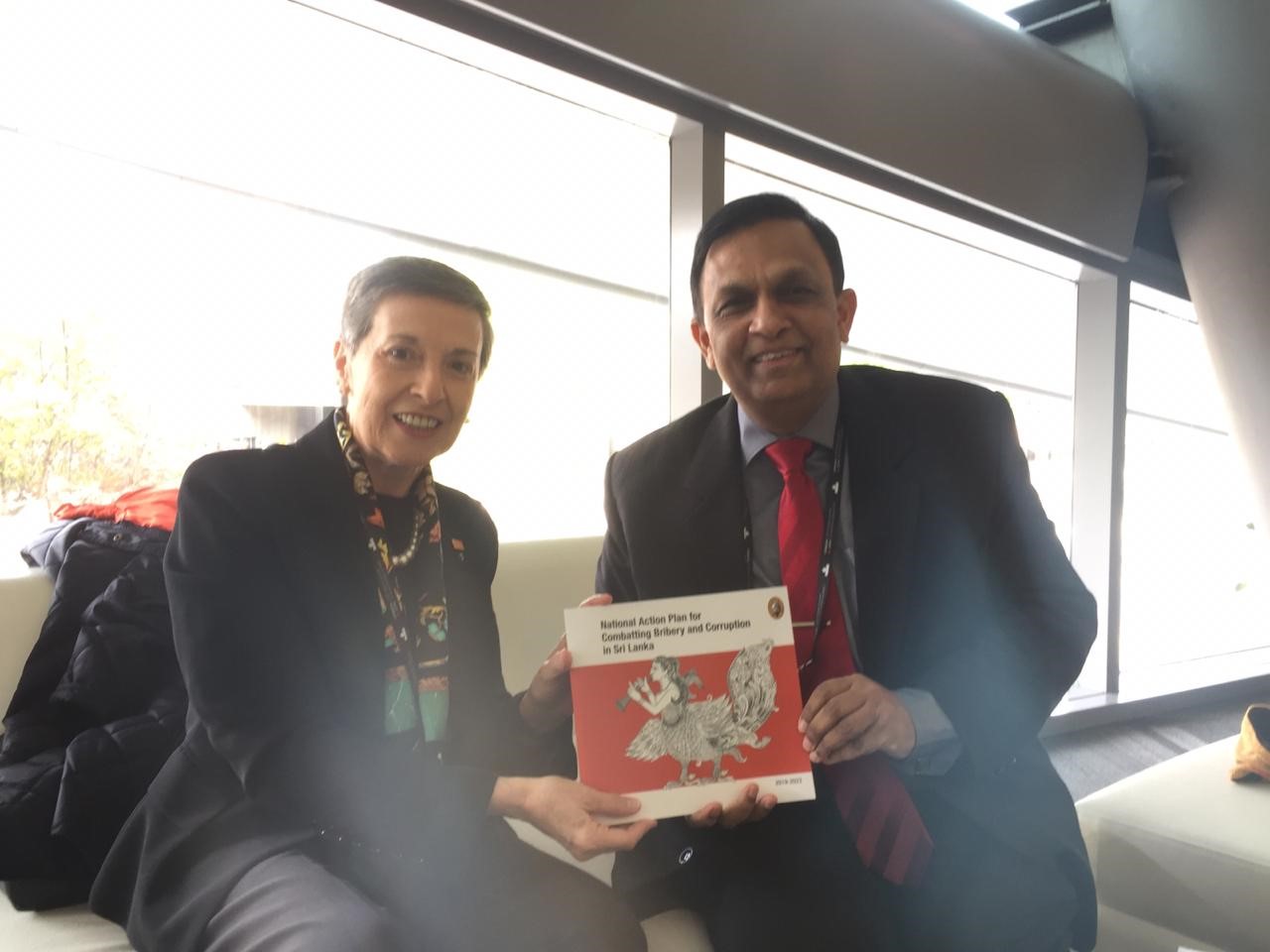 DG, CIABOC presenting a copy of the National Action Plan for combatting bribery and corruption in Sri Lanka 2019-2023 to Delia Ferreira, Chair, Transparency International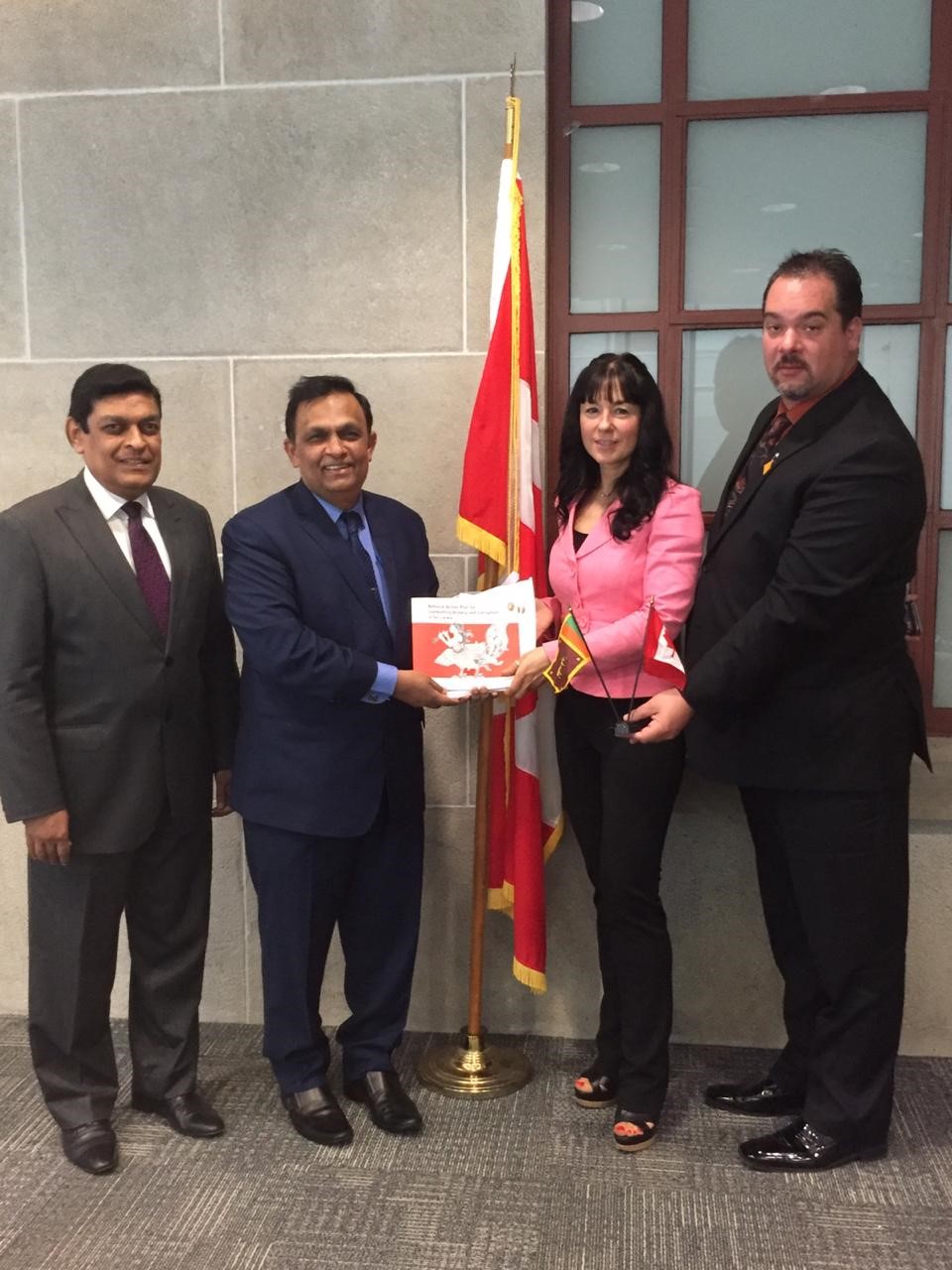 DG, CIABOC presenting a copy of the National Action Plan for combatting bribery and corruption in Sri Lanka 2019-2023 to Ms. Jacqueline Palumbo, Director (Mutual Assistance & Cyber Unit), International Assistance Group, Justice Canada on 03 June 2019. His Excellency Asoka Girihagama, Sri Lanka High Commissioner to Canada (far Left) and Mr. Georges Ainmelk, Analyst, Intergovernmental and External Relations Division, Justice Canada (Far right) were also present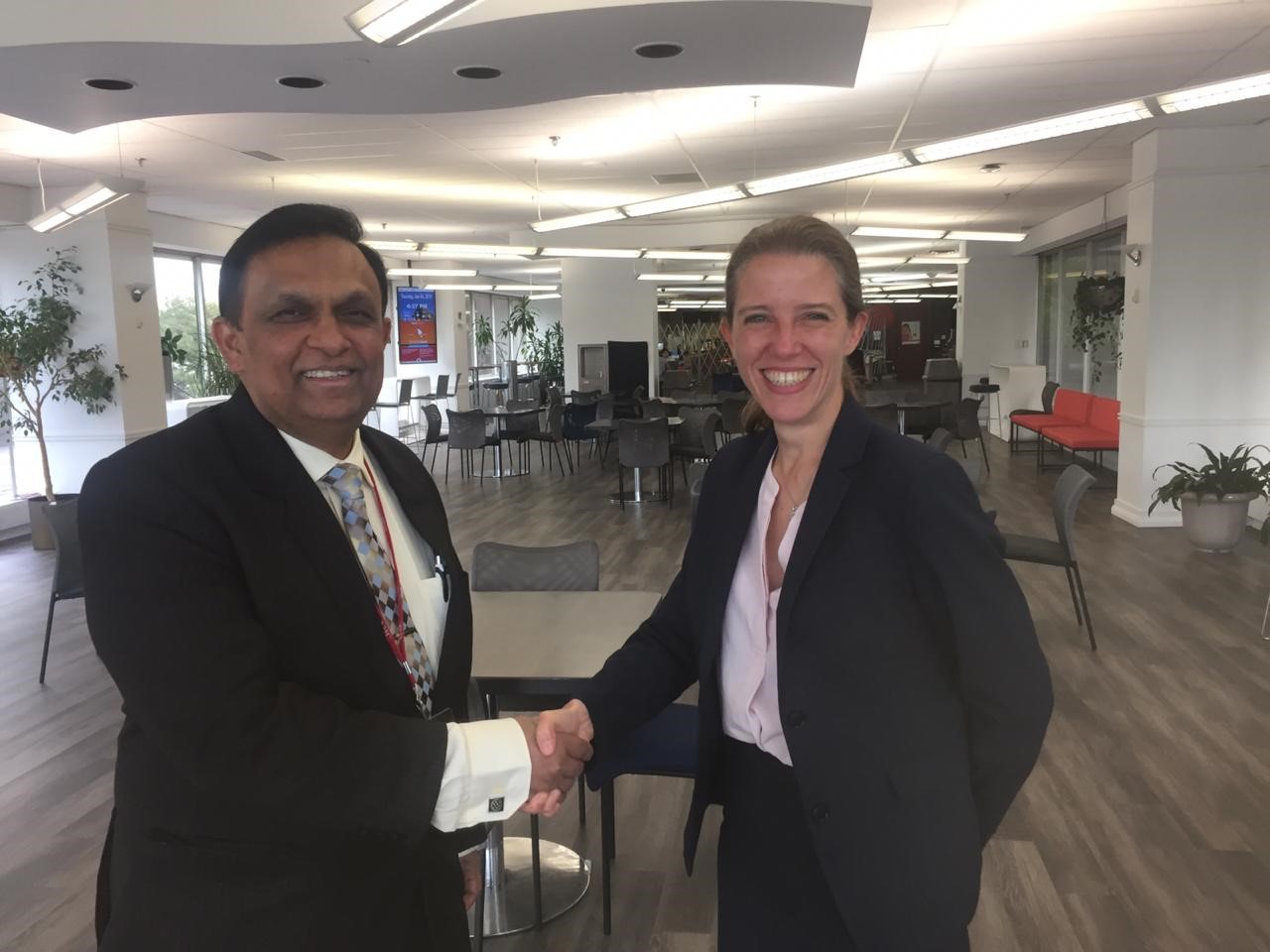 DG, CIABOC meeting Ms. Karina Boutin, Legal Officer, Criminal, security, diplomatic Law Division, Global Affairs Canada at the Global Affairs Canada Offices in Ottawa, Canada on 04 June 2019